HE BAFANG SPONSORSHIP OPPORTUNITIES 2022 FORM HAS NOW CLOSED
We're looking for new sponsorship partners who are ready to represent Bafang on a global scale… interested?
Bafang wants to invest in YOU. In our upcoming sponsorship scheme, we want to support and collaborate with a range of e-bike riders and racing teams.
What are we looking for?
Bafang is looking for partners with whom we can work closely to both parties' benefit. Collaboration, creativity, and communication are all highly valued in potential partners. Visual content (photo/video) will be a key aspect of any selected partnerships; alongside this , event support, technical discussion, and more can be explored. We aim for our partnerships to grow into close working relationships beyond the basic exchange of goods. Generous sponsorship deals are available to suitable candidates.
If you can see yourself or your team fitting into this collaborator profile and feel a synergy with Bafang as a brand, please don't hesitate to register your interest via our partner questionnaire .
Applications will be considered on a rolling basis. All applicants will be contacted with an update on their application following internal review. Please note that feedback time may vary.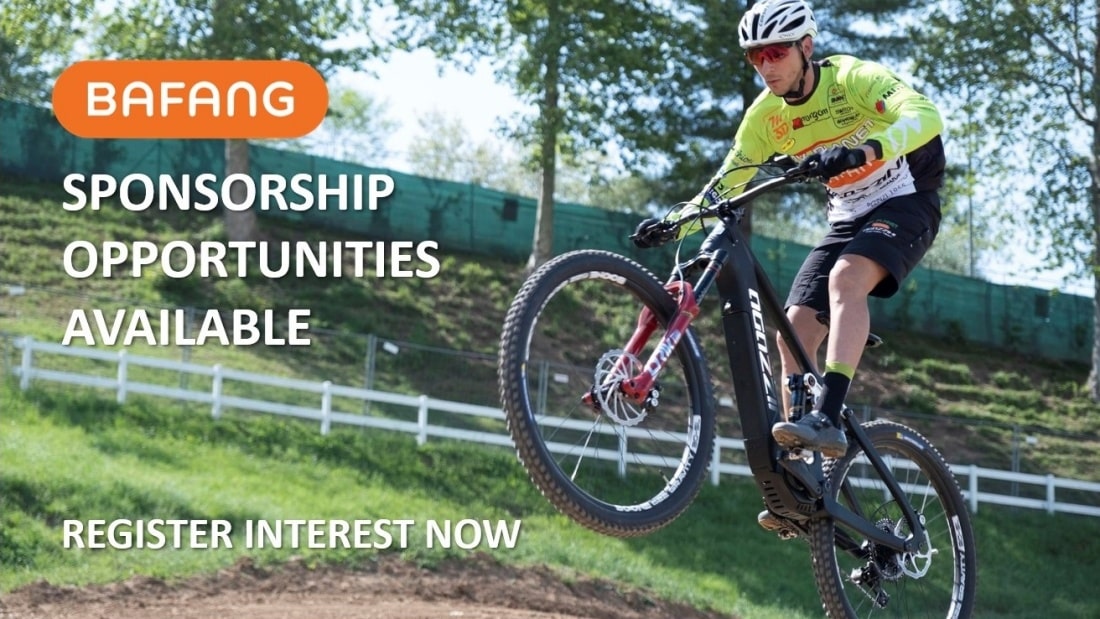 Want to know a little more?
Read about some of our previous and ongoing sponsorships below…
Agazzini Factory Team
The Agazzini Factory Team launched earlier in 2022 and has since gone on to dominate their local competitive scene. Team manager, Andrea Agazzini, shares the team's experience: "It helps tremendously if our bikes are equipped with the latest, most powerful, the , including software. We are very happy with our bike concepts and with Bafang to take them to the starting line in the e-Enduro and e-Bike Cross categories! Together we will analyze every result, every bike performance, in order to be able to carry out further synergetic development work."
Read our Agazzini sponsorship announcement blog, here . Visit the Agazzini website, here .
Desert E-Bike Challenge
Since 2018 Bafang has played a role in helping to develop the Desert E-Bike Challenge, recognizing the potential of organizer Rainer Authenriet's concept.
Jörg Weißleder, winner of the 2022 event under the Bafang flag, and a founder of e-bike component brand Ibexion, shared, "The event offers an ideal playground to test the designed material, the interaction of the components, and their functionality under extreme conditions (heat, dust, salt, rocks). Thus, it's ideal for the research and development team of Bafang and Ibexion to determine new insights and data about the M620 under real conditions."
Read our coverage of the Desert E-Bike Challenge 2022, here . Visit the Ibexion website, here .
The CST PostNL Bafang Mountainbike Team
The international mountainbike team of Dutchman Bart Brentjens, the first Olympic Mountainbike Champion in sports history (Atlanta 1996), was founded at the end of 2008. Supplying the drive systems for the team's e-bike riders, Bafang has enjoyed working collaboratively with the huge success, including a double victory at the 2021 WES Series and UCI World Cup! This year saw rider Kjell van den Boogert competing across Europe using the new M510 mid-motor.
Read the Team's 2022 press release, here . Visit the Team's website, here .