T&D deliver "Electric Evolution" in the form of five finely balanced e-motorcycle drive systems
Based in Bafang hometown Suzhou, T&D is an evolution of Bafang's electrical drive-system offering, focused on the sphere of e-motorcycles. After 20 years in the cycling industry, Bafang remains a brand committed to providing innovative technology and unique riding experiences – T&D represents a confident step towards new opportunities and green mobility solutions. We are incredibly excited to share this new venture with Bafang partners and fans.
To stay up to date with our journey, subscribe to the T&D newsletter .
Why e-motorcycles?
As with almost all electric vehicle markets, e-motorcycles are steadily growing in popularity due to their potential to contribute to a greener planet. Having already garnered much experience in the two-wheeled sector, Bafang is uniquely positioned to deepen its contributions to 'electricity' revolution' through this new avenue.
When asked about the philosophy behind T&D, the Head of T&D, Vice General Manager of Bafang, Sunny He shared, "As a team, we sincerely value the harmonious existence of nature and humanity and are keenly aware of the natural demand for sustainable and intelligent products for our shared future. One way to achieve that coexistence is to follow the natural rhythm of things, and the time of e-motorbikes has truly arrived, the time is rife to go green."
This conviction is outlined clearly in our sister brand's name T&D, which originates from the Chinese characters Tian & Di, or heaven and earth. This combined concept encompasses our ecosystem, our place within it as individuals, and the harmony of people and all things in motion.
What will T&D offer?
Under our e-motorcycle moniker, T&D, we have engineered five drive systems to cater for all motorcycle enthusiasts. On offer are off-road, sports, touring, urban, and indoor entertainment drive systems, all developed in our own pioneering, Suzhou- based laboratory. T&D's technology has been created in accordance with environmental concerns; the entire range of e-motorcycle engines and components have a "green" certification and are an example for others to follow.
If you would like to follow along, subscribe to the T&D newsletter, here .
Visit the T&D website to learn more about our systems and mobility solutions.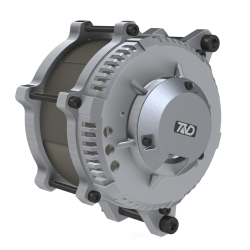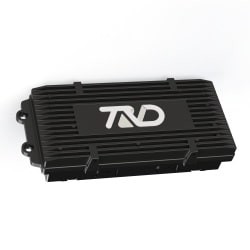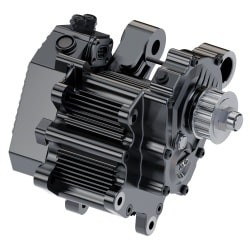 Product Highlight:
FE01 (Storm) Off-Road Drive System:
Compact and lightweight design weighing only 21.66Kg

Vehicle-grade software architecture using the CAN communication protocol

Peak power at 60Kw

Torque exceeds 125N.m

Accomplishes climbing gradients of up to 60%

0 - 50Km in 2.8s

90% system efficiency
LI01 (Forest) City Commuting Drive System:
Simple and efficient lightweight structure

Multiple high-precision current and temperature sensor motor

72V 50Ah imported lithium battery

BMS with 6 major protection functions

247N.m rear wheel torque

Top speeds of circa 80Km/h

Nimble and manageable handling